LEARN EXCEL BY DOING, NOT LISTENING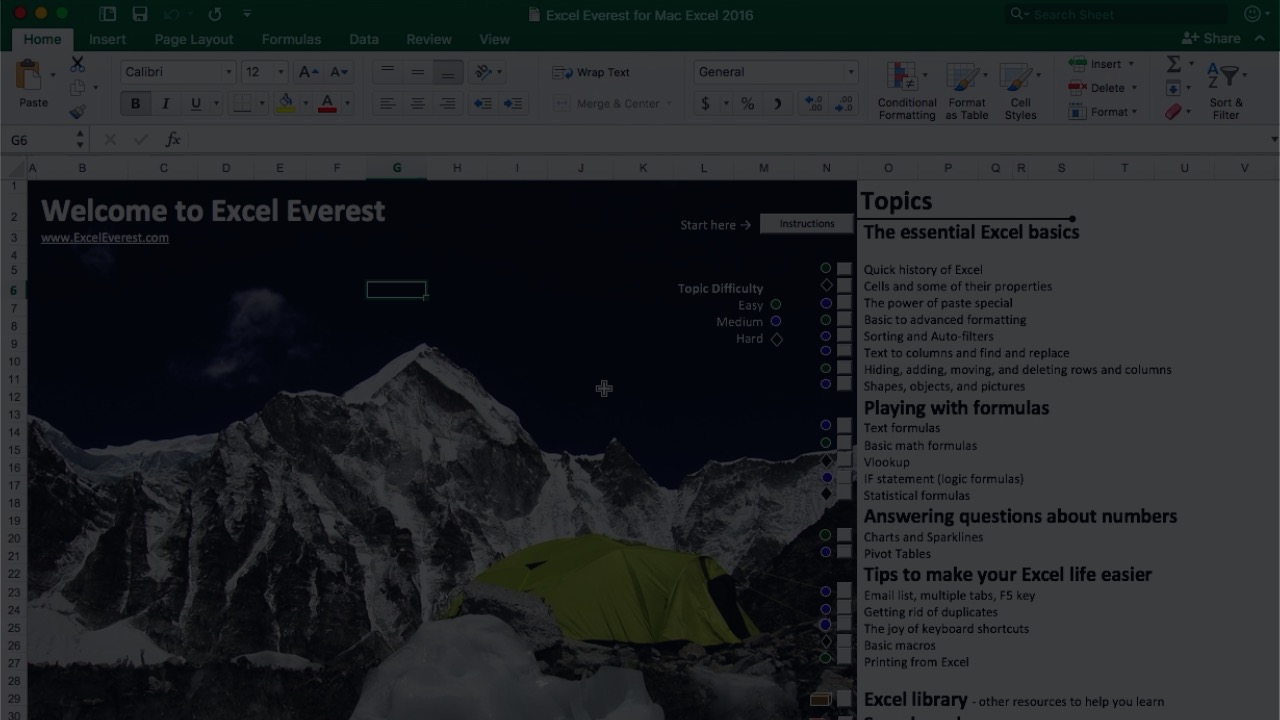 Excel Training. Inside Excel.
Say goodbye to boring Excel trainings and hello to an entirely different way to learn Excel.
The whole Excel Everest learning experience takes place inside a giant interactive Excel workbook that brings you step-by-step through 41+ business-critical topics and 160+ interactive, auto-graded exercises. There's even a scoreboard to measure progress along the way.
 
Excel everest overivew (2-min)
More From Us
Corporations
We partner with leading enterprises to equip their employees with skills to improve productivity and further careers. Learn why companies like Google and Eventbrite trust us to train their employees.
Blog
We love posting tricks, tips, and insights on our Excel Training Blog. Let us know if you have particular topics you like us to dig into.
"Excel Everest is a fantastic way to learn Excel if you're starting out. It is beautifully designed."
— CHANDOO, MICROSOFT EXCEL MVP
Top Brands Trust Excel everest
Enterprises across the globe trust Excel Everest for employee Excel training. Our combination of interactivity, effectiveness, and accountability makes it a perfect fit inside organizations.